Volunteers Are the Heart of What We Do
Interested in volunteer opportunities? Join our volunteer list!
The Rayl Charitable Organization is always looking for people with caring hearts and a passion for serving the community—people just like you! Our volunteers play an absolutely vital role in our ability in serving the community. If you are looking for a place where your time and talents will be put to good use and appreciated, we invite you to learn more about volunteering with the Rayl Charitable Organization!
Whichever role you choose, however much time you give, whatever you can do to help, you'll be at the heart of it all, creating life-changing experiences for everyone – including yourself.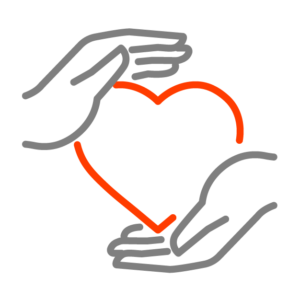 "Do nothing out of selfish ambition or vain conceit. Rather, in humility value others above yourselves, not looking to your own interests but each of you to the interests of the others. In your relationships with one another, have the same mindset as Christ Jesus: Who, being in very nature God, did not consider equality with God something to be used to his own advantage; rather, he made himself nothing by taking the very nature of a servant, being made in human likeness."
– Philippians 2:3-7